Hire Our Man with a Van Service in West Kensington for a Smooth Move
What Can A Man and A Van Service Do For You?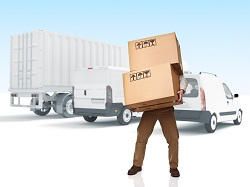 For anyone who is about to move home, West Kensington Removals has a great service that could really benefit you. Rather than using the traditional moving options, hire our man with a van in West Kensington as it could be just what you need. For years, we've been perfecting this service and discovering new prospects for making it suitable for any small or medium sized house move. As such, you can trust us to provide an expert option which streamlines your move, all the while saving you money. If you'd like to find out about how this particular service can be advantageous to you, just call

today for a free consultation.
Why Choose The Man And Van Option?
Man with van hire is a simplified version of a regular house moving experience. As the best provider of these solutions in W14, we've worked hard to streamline and simplify the service. It's exactly what it sounds like. Rather than a large moving team with a giant lorry, you are hiring a man and a van. This brings all of the proficiency you can come to expect, but without all of the hassle and difficulties that people face when organizing larger moves. For those moves that are on the smaller end of the scale, this option is ideal. If you want to be certain that you're getting a package that suits you, our team are ready to go.
A Simple, Efficient Method Of Moving
Saving time is an important part of moving into another home in W8 region. We have perfected the man with van hire we provide, offering a quick and easy method of packing everything into a moving vehicle and transporting it to the new home. If there's a short timeframe wherein you have to work or you have a tight schedule, this service ticks all the boxes. Unlike other moving methods, keeping it simple and streamlined can save you time in the long run. For more information about our man with a van service, simply call

and discover why our team is considered the best around.
It Even Saves You Money!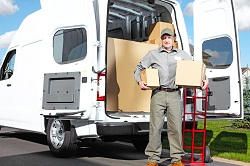 One of the very best features of the services we provide is the cost. Wherever you are in W14 or W8, our prices can save you a large amount of money. Thanks to the reduced overheads of this particular method, it costs far less to run. And we pass these savings directly onto all of our customers. From the complicated jobs to the quick and easy options, we have a cost-effective model that is dedicated to saving you money. For more information about the money we can save you, all you need to do is call us this moment and we will provide you with a free quote, no obligation required.
Call Us Now And Chat About What Our Man And Van Service Can Do To Help You!
West Kensington Removals really are the best choice when you need a man with a van in West Kensington. Not only is this service expertly designed to move you into a new property, but it can save you effort and money at the same time. If you're one of those people planning a smaller move, then it could be a big advantage to find out more about why this service suits your needs. Our award winning staff are waiting to take your call, all you need to do is dial

and get talking to our team today.