We Are the Best Choice for Storage in West Kensington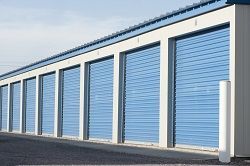 Finding a safe place to keep your possessions can be difficult. If you need any form of storage in West Kensington and the surrounding areas, then West Kensington Removals is the company you need to call. We have excellent storage facilities, capable of storing any item. Whatever you might need to store, our experienced staff can find you a method of keeping it safe until you need it next. From the short term to the long term, our offers protect your possessions around the clock. Whatever you might need to store, we're here for you. So call

today for a free estimate and more information.
When Does Storage Make Sense?
There are so many reasons why people might require a storage solution. We have helped customers who are moving home, allowing them to keep their possessions safe while they deal with the difficulties of removals in W14 region. Some customers have been redecorating their homes in W8 and wanted to make some space. Others have simply wanted to add some extra room to a crowded home. It doesn't matter if you're getting rid of clutter of preparing for a big move, we're always sure to have something designed to fit your needs perfectly. Just give us a call for a free consultation and to learn exactly how we're able to improve your life.
Keeping All of Your Possessions Secure
Security is vital. That's why we offer state of the art storage facilities designed to provide perfect peace of mind. It's important to be able to trust that your possessions are safe, so we keep everything in a carefully guarded place. Want to be able to relax and know that your items are in safe hands? We are the company for you. There's no need to be concerned about anything unfortunate occurring; our proficiency and knowledge are key to providing the best means of storing your possessions securely. To find out what features we offer and to chat about the safety precautions we take, simply dial

at any time and get through to one of our expert staff members.
Low Cost Storage Does Not Mean Compromising On Security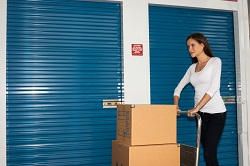 Usually, people associate low cost with low effectiveness. We're here to change that. We don't see why a cost-effective storage solution should not offer as many features and options as those that cost twice the price. That's why we've designed all of our services to bring tremendous value for money to every person in W14, W8 areas and beyond. Whatever you're storing, for whatever stretch of time, it is important to save money. When you know you can trust our security, you know you can trust our prices as well. There's never been a better method of saving money while still taking advantage of the best self storage units, so get in touch with us now for a free quote and find out how much you can save.
Call Now To Secure Our Fantastic Offers
At West Kensington Removals, we're constantly trying to improve the lives of our customers in West Kensington. Whether it's driving down the prices or improving our security, or even offering mobile self storage, there's no other company out there as committed to offering you the best storage service. In light of this, it should come as no surprise to see us as the first choice for so many people who need to store their possessions safely. To find out exactly what we can do to make your life easier, simply call

right away and get talking to one of our experts.